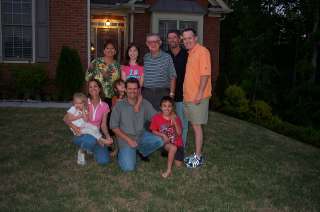 Bob Fiscella
After 20 years as a trusted Emmy award-winning anchor with CNN and FOX, Bob is applying that same hard work and dedication in helping families buy and sell homes in the greater Atlanta area. He has been licensed for over a decade, and been one of the top producing agents in the Keller Williams Atlanta Perimeter office since 2011. Bob will personally get involved in every aspect of the transaction, and walk you through the process step-by-step. He is always the first point of contact!
Bob joined the real estate industry full-time in 2007 after two decades of covering national sports. The highlights of his career include exclusive interviews with Arnold Palmer, Tiger Woods, Peyton Manning and former NBA great Bill Russell. And he's gotten the once-in-a-lifetime dream of playing golf at Augusta National. TWICE!
Bob grew up in the suburbs of Houston, and graduated from the University of Texas with a degree in Broadcast Journalism.
He is a diehard Texas Longhorns fan and an avid golfer with a 7-handicap. And he still freelances for Turner Sports on occasion.
Bob is very active in the community. In 2008 he ran for Dunwoody City Council. He was vice president of the Dunwoody Homeowners' Association (and remains a member of the board) and Kingsley Racquet & Swim Club. Bob publishes a
neighborhood blogsite
. He and wife Rita have two children, Jack and Danielle. They have made Dunwoody their home since 1993.